My Life and Work in Music
Music has always been a huge part of life, studying and working full-time as a classical musician for the first 10 years of my career. Now, however, I would describe myself as a good amateur pianist.
Performance
Recording
Composition
Tuition
Despite having a keen interest in music from a young age, particularly in piano, I didn't have the opportunity to study properly until after I had finished school, at the age of eighteen.
In 1995, I began studying music from scratch, so I had a lot of catching up to do in a very short space of time, initially learning classical guitar to Grade 8 ABRSM at Dublin School of Guitar, and music theory and piano at DIT Conservatory of Music & Drama (now TU Dublin Conservatoire). In preparation for my undergraduate degree, I enrolled on a one-year Foundation Certificate in Music at the conservatory in Dublin (1996-97). At this time, I competed with DIT Choral Society at the North Wales Choir Festival in Llandudno, Wales (1997).
Following this, I gained a place on the BA (Hons.) in Music degree at Waterford Institute of Technology (1997-2001), earning a second class honours, and majoring in music composition under the late Dr. Eric Sweeney, and producing a minor thesis on the 38 Сказки ('Skazki') or Fairy Tales for Piano by the Russian composer-pianist, Nicolas Medtner. During my undergraduate, I performed in Ireland and Czech Republic, and was piano accompanist for WIT Chamber Choir, winning Bronze Medal at Petr Eben International Choral Festival in Prague (2000).
As a participant at the Irish Composition Summer School for a number of years during my undergraduate degree, and on the strength of my Piano Trio, Op.3, I was introduced to the British composer, Prof. Nicola LeFanu, and under her tutelage, I pursued an MA in Music Composition at the University of York, UK (2001-02).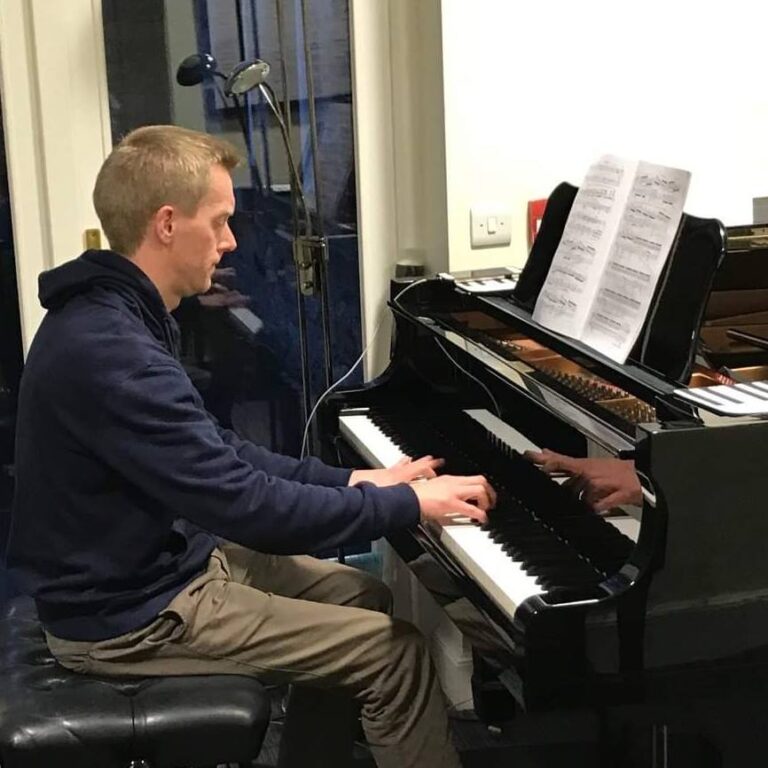 I taught piano and music theory full-time at some of the best-known music schools in Ireland, including Waltons New School of Music, Dublin, and WIT Music School, Waterford, from 2002 to 2006. I continued to study piano with Dearbhla Collins at the Royal Irish Academy of Music, Dublin (2004-06). During this time, I won a commendation in the Piano Sonata Category at the Newpark Music Festival (2005), for my performance of Beethoven's Sonata No. 27 in E minor, Op.90.
My piano and music studies took a back-seat for several years due to other work commitments, namely, in arts management for theatre and art galleries. I resumed my piano studies in earnest in 2016, studying with Dr. Archie Chen at the Dublin Piano Academy, and taking private masterclasses with Ireland's premiere concert pianist, Finghin Collins. I also participated at Dublin International Piano Festival 2017 under Evelyne Brancart, Professor of Music (Piano) at Indiana University School of Music, USA.
I am currently working towards a Licentiate Diploma in Piano Performance (LTCL) with Trinity College London.