I spent last summer in the Netherlands, studying and deepening my understanding of Dutch 17th-century painting, and in particular, the work of Rembrandt van Rijn and Johannes Vermeer. My studies took me from the Mauritshuis in The Hague to the Rijksmuseum in Amsterdam, stopping in Leiden and Delft – Rembrandt and Vermeer's hometowns, respectively – along the way.
Having reproduced works by both of these painters, I was pleasantly surprised to discover how accurately my work had been. Prior to this sojourn, my master copy paintings and understanding of Rembrandt and Vermeer had been based on books, journals, research projects, but to see these paintings again up close in reality really cemented my appreciation for them and for how they were painted.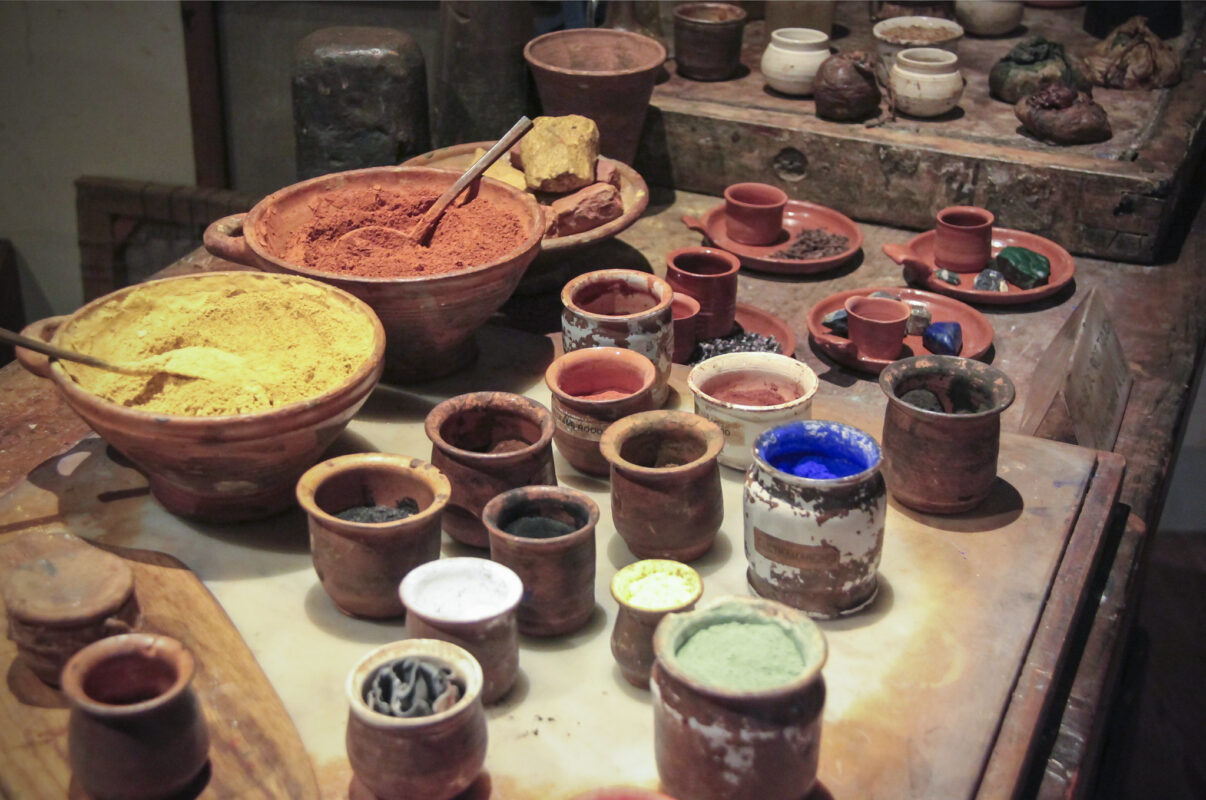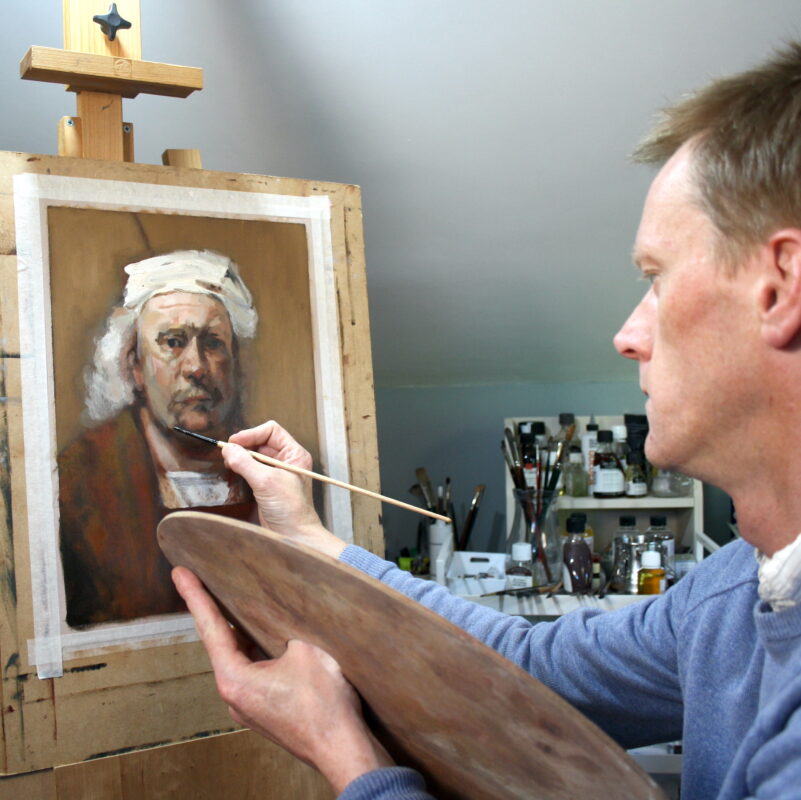 Few studio manuals explaining the practical methods and techniques of Dutch 17th-century painters exist. Most of the learning was passed from master to apprentice in the studio (or 'atelier') over the course of several years of training. Most of our knowledge about painting methods from this period is gleaned from a mixture of contemporary painting techniques and scientific analyses of paintings. Thanks to Gerard de Lairesse's treatise on painting, who was an Dutch 17th-century painter and art theorist and contemporary of Rembrandt and Vermeer, we have a clear insight into the four stages of the painting process at this time:
Inventing
Dead-Colouring
Working-Up
Retouching or Finishing
Rembrandt
Rembrandt's style of painting varied from very fine, when he started his art career in Leiden, to a rough manner, in his later years, and his self-portraits chart his development as an artist. Rembrandt constantly searched for new ways to achieve better results instead of sticking to one ready-made formula for painting. This can be said not only about the technical and stylistic parameters of his artworks, but also about his compositions and the way he painted people, light, volume and texture.
In the beginning, Rembrandt's style was influenced by what he had learned from Pieter Lastman, his first art teacher. This early style was the standard way of painting in the Netherlands during the 17th century. However, Rembrandt combined traditional techniques with some innovations, and changed the strict framework of the painting steps into a looser structure.
My time in the Rijksmuseum and Rembrandt House Museum in Amsterdam, and the Young Rembrandt Museum in Leiden, enabled me to explore Rembrandt's supports, grounds, oil paint pigments (and modern equivalents), and mediums, again in more detail.
Vermeer
Little is known about Vermeer's life, and in his life-time, he was only moderately successful. Instead we're left with only 34 of his paintings (which are universally attributed to him). We know that he lived his entire life in Delft. I was lucky enough to visit the house where he was born and talked at length with the current owners of the building, which is now a restaurant, and to visit of course the Vermeer Centrum in Delft – a museum dedicated to his life and work. Starting on 10 February until 4 June this year is the largest exhibition of Vermeer's work at the Rijksmuseum in Amsterdam. Find out more here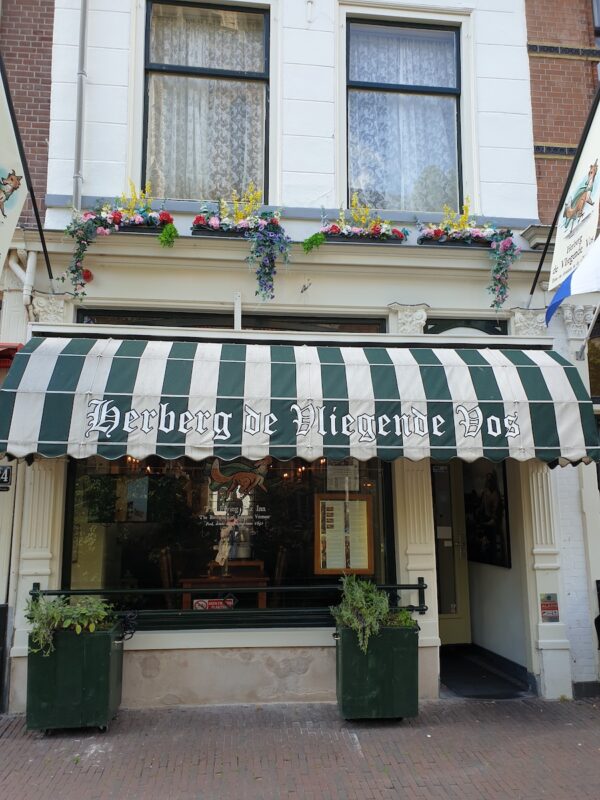 All but two of Vermeer's authenticated works were painted on canvas: Girl with a Flute (c.1665-70) and Girl with a Red Hat (1665-66). These were painted on wood panel – probably oak wood. Canvases were often ready-prepared for painting by canvas-makers or supplied by clients who commissioned artworks. The majority of canvases used by Dutch artists in the 17th century were made of tightly-woven linen; however, looser density was also in use.
Vermeer generally used light grounds composed of chalk (which was an inexpensive filler), linseed oil, lead white and various combinations of earth pigments.
Research shows that 17th-century Dutch studios used linseed oil, and sometimes, walnut oil, but not specifically to reduce yellowing. All optical effects were achieved solely from pigments mixed with oil. Little information exists about the drying oils Vermeer used to bind his pigments but it is most likely that he employed the same materials as his contemporaries. Rembrandt, for instance, most likely used stand oil, which influences the transparency of paint and saturation of colour, and gives paint more body and modifies its flow. He may have also followed the practice of using different binding materials for different pigments, as was recommended at the time:
Lighter cool tints were ground with walnut or poppy oil, which tend to yellow less that other oils, and
Warmer and darker tints were ground with linseed oil
Copying Vermeer Workshop & Online Course
In February, I am running a 3-Day Studio Painting Workshop focusing on the work of Vermeer, as well as a 5-Week Online Course on the same subject. In this workshop and course, you will have the opportunity to authentically copy one of this master paintings giving you the clearest possible understanding of his working methods and materials while also improving your own painting skills. Find out more.