Dynamics Of Light & Shadow
In order to understand and use colour, we must first understand light. Colour is light. We will begin by learning about light and shadow in greater detail, and showing how their true nature can be represented in painting, and what specific techniques are required to do this.

To represent an object three-dimensionally with paint – or "turn form" – first, we need to be able to understand this, then we need to identify it, and finally, we need to know and hone the skills and techniques needed to represent this using oil or acrylic paint. You will be shown how to represent light and shadow in isolation, unfettered by colour, which will also give you a chance to acclimatise yourself with the physical make-up of the paint medium itself.
Colour Theory & Strategies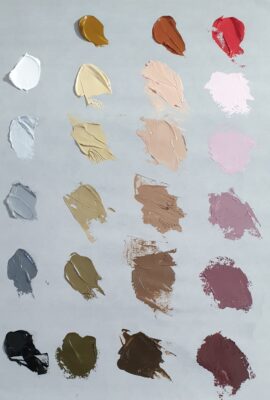 Responding quickly to colour can be challenging. However, there are many strategies that can be employed to help you simplify this part of the painting process, representing colour faithfully while also harmonising and designing the painting as a new and independent creation in its own right. Some of the concepts that will be covered include:
Selecting the right colours, using gamut mapping for instance
Mixing paint correctly, and to different degrees
Separating out the different parts of light and shadow, and hue, value and chroma, and dealing with them in a logical and step-by-step manner
Understanding the basics of colour theory, primary colour biases, colour temperature, and transparencies and opacities of paint colours (in different mediums)
Developing colour harmony through intelligent design and by working with a limited palette
Choosing and organising our palette
Different types of standard palettes, including Impressionistic palettes
Brushwork
The alla prima method of painting encourages you to be aware of each brush stroke, seeking out a direct, concise and expressive application of paint. By this means, great control and dexterity in handling the paint is developed, leading towards the completion of expressive and realistic paintings.
Studio Practices
Many painting techniques will be discussed, explained and demonstrated, including:
Dry brush technique
Paint handling and brushwork
Blending, handling transitions, and edge quality
Understanding and utilising solvents and mediums, and caring for brushes